Recent news
2021-11-22 I will be the Publication Chair for IMC '22.
2021-11-11 I will be joining the TPC for PAM '22.
2021-09-13 "Learning to Extract Geographic Information from Internet Router Hostnames" was accepted to CoNEXT '21!
2021-02-24 I was invited to join the TPC for IMC '21.
2020-10-03 I will be a TPC member for PAM '21.
2020-09-25 My fiancée (Ann Kallin) and I got married!
2020-08-10 Our paper studying the criticality of submarine infrastructure was accepted to IMC '20.
2020-06-09 Our recent TMA paper won the best open dataset award at TMA '20!
2020-04-21 Our paper on santizing the FCC's Measuring Broadband America data was accepted to TMA '20.
2020-03-01 After proposing to my girlfriend (now fiancée) during the winter holiday, I decided to move back to the US. I will be moving to the Greater Portland, OR area.
2020-02-09 I will be joining the TPC for IMC '20.
2019-12-15 I accepted invitation to be on the TPC for ANRW '20.
2019-09-22 After completing my JSPS postodoctoral fellowship last month, I am now be joining IIJ as a full time researcher.
2019-09-16 I will be a member of the Artifact Evaluation Committee for CoNEXT '19.
2019-04-05 An article on my ongoing work on submarine cables has been published on the APNIC blog.
About me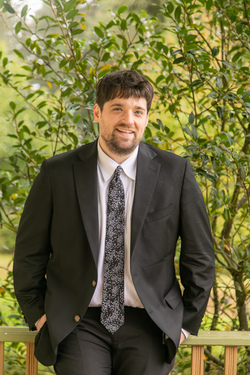 I am a researcher in computer networks and distributed systems. I am currently a Research Scientist in the Internet Intelligence Lab at Georgia Tech, working with Prof. Alberto Dainotti.
The topics covered in my research includes network systems, Internet measurement, broadband networks, and peer-to-peer systems. In particular, I am interested in improving our understanding of network performance by studying real-world deployments, often with a focus on capturing performance from the network edge, and using this to help improve the design of future systems.
Before moving back to the US, I was a researcher at the IIJ Innovation Institute Inc in Tokyo, Japan. From August 2017 to August 2019, I was funded by the Japan Society for the Promotion of Science Postdoctoral Fellowship, supervised by Kenjiro Cho. After completing my fellowship, I joined IIJ as a full-time research scientist.
In December 2016, I completed my PhD in Computer Science Northwestern University. During my studies, I was advised by Professor Fabián Bustamante as a member of AquaLab. I also received my Master of Science degree in Computer Science in fall of 2013. In spring of 2009, I received a Bachelor of Science degree in Computer Engineering with a minor in Japanese Language and Culture from Northwestern University.